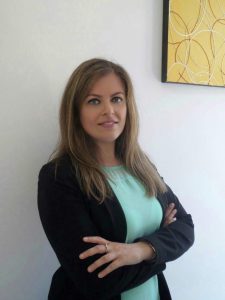 After a single-cycle master's degree in law, discussing a thesis on the preliminary investigation in public procedures and subsequently attended, with profit, the School of Specialization for Legal Professions, she qualifies for the practice of the legal profession at the L'Aquila Court of Appeal and continues training favoring the area of Administrative Law.
She spent the period of forensic practice perfecting her preparation in public procurement and taking part in refresher courses.
Lawer of  P&I Guccione e Associati from February 2018, she mainly deals with judicial and extrajudicial consultancy of public procurement, concessions of works, services and supplies and PPP.
She gained a first at University of Rome "La Sapienza" in 2015.
Admitted to the Bar of Lanciano.