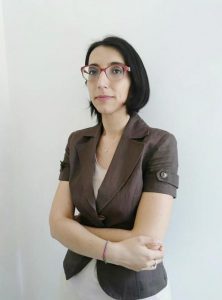 After specializing in project financing, she has been interested in administrative law in a famous legal firm, consolidating significant experience in competitions and communications, mostly in contracts and environment law sector.
She has also examined issues with accounting liability, electoral litigation and domestic jurisdiction of Parliament.
Legal Advisor in several companies registered to GSE and working on renewable energies and green building, in which performed legal activity on public contracts, both on trusting and execution phase.
She is an expert of the sector at Department of Public Law at Rome Univesity of "Tor Vergata", where hold some tutorials and other activities in support of teaching.
She is authoress of  articles about administrative comparative law.
She gained a first magna cum laude at University "Roma Tre" in 2007.
Admitted to the Bar of Rome.