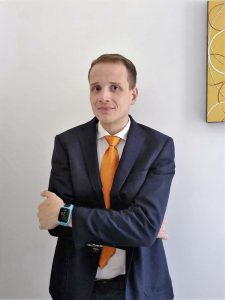 After M.Sc. in Law he undertook the forensic practice favoring the area of administrative law, with particular attention to the right of disbursements in agriculture, not privatized public employment, right of public competitions and tenders.
He obtains the qualification for the forensic practice at the Perugia Court of Appeal in October 2017.
He is an expert in environmental law, having written a degree thesis of excellence dedicated to secondary solid fuels and to potential topic of end of waste.
In P&I from April 2018, he mainly deals of project financing of Infrastructures and PPP, providing guidance both to private corporate entities and to the Contracting Authorities which meet this innovative way of pursuing the public interest.
He graduated magna cum laude at University of Perugia in 2015.
Admitted to the Bar of Spoleto.